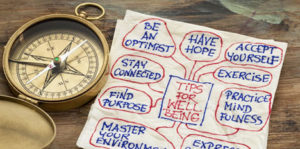 MIND MAPS WORK LIKE A CHARM
What you focus on is what you attract into your life. Period. If you don't see it, you cannot achieve it. Mind Maps are a great place to start.
It really is *that* simple!
Every time you see your Mind Map for the future, it serves as a gentle reminder of what you need to do and how you need to feel on a daily basis. You will get excited about your vision and burst through your toughest tasks, even when you don't feel like doing them.
Why?
Because your mind is at work, imagining what it will be like when you reach the vision. The more you look at your dream or vision board, and see yourself following your mind map, the more you harness the power of your subconscious mind to help make all your dreams come true. Visual prompts that you only see once a day or only when you are home, often can lose most of their power to impact your everyday decisions. Carry your vision with you, on a Mind Map as a gentle guide to help you navigate you way to your DREAM LIFE.
How?
So simple. Look at the Mind Map image above. Put pen to paper and begin to dream a little.