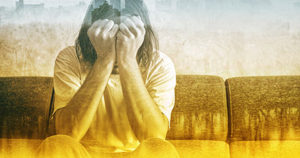 As a psychotherapist, my goal is always that my patient leaves the session feeling better than when they arrived. And, psychoeducation is an important part of the therapeutic experience. I teach them about the mind-body connection and how the two cannot be separated. If we can calm the mind, the body will follow.
Patients Love Guided Imagery
Guided Imagery is a mind journey that slows down the stream of consciousness. It is a guided meditation that includes rich imagery. It is an effective technique for calming down the central nervous system.
It is simple, yet relaxing. It often slows down the brain and, as a result, calms the sensations, like tightness, pain, fear, shallow breathing, heart racing, etc. in the body.
Traumatized Patients Respond Favorably to Guided Imagery
Shockingly, less than ½ of people diagnosed with Post-traumatic stress disorder, (PTSD), receive treatment. For traumatized patients, the expectation is that we will be preparing for Eye Movement Desensitization & Reprocessing (EMDR), as it is a widely accepted evidence-based intervention for PTSD. During the first few sessions, I often use Guided Imagery as a way to stabilize and resource my patient before we begin EMDR. The response to Guided Imagery is overwhelmingly positive, especially those whom I have diagnosed with PTSD. Many report that they 'feel calm and relaxed' at the conclusion of the Guided Imagery. If you have never experienced Guided Imagery and are curious, contact K-Counseling & Anxiety Treatment at 208.258.3510.
~Lisa Schiro, M.S., LCPC